At Ascent, we're always on the cutting edge – creating new ideas, challenging the norm and building a model that exemplifies the needs today's real estate consumer. Buyers and sellers are looking for intelligent, motivated, committed and mobile agents to not only help them buy or sell, but also to be a trusted advisor and advocate for all their real estate needs, now and in the future. Our brokerage was designed to meet and exceed those expectations. We don't fall in line with the big franchises. We don't follow the traditional path. We're not just a small, boutique, independent brokerage – we've created a craft brokerage.
Now, there are a lot of parallels between our craft brokerage concept and the craft brewing revolution that was pioneered right here in Fort Collins, Colorado. Just like the brewmasters focus their effort on every step of the brewing process, we focus our individual attention on every step of the real estate transaction – from the first handshake to the key hand-off, and beyond. Our professionals take the time to handle each transaction from beginning to end – opting not to pass off some of the most important duties and tasks to assistants and admin help. We feel our clients deserve a higher level of competency and care throughout the process – we do what's best, not what's easiest. It's our craft.
Of course, we know we've got plenty of competition – from the big, name-brand franchises we all know, to the large, independent regional brokerages. We're different because we're designed to be. The scale of these brokerages don't necessarily allow for adequate hands-on training of every agent. How effective and personalized can training be with dozens and sometimes hundreds of agents? Additionally, by the time the education, training and resources gets disseminated from the corporate to the franchise level, it is typically watered down, more generic, outdated and ineffective. Our scale allows us to be dynamic, opting for a more hands-on, real world educational experience – often individualized to each agent depending on their area of concentration or niche. Our clients benefit from that deliberate attention and training. Our agents are more locally focused, dedicated to professional development and make education a daily priority. It's our craft.
Just like our concentrated training for each agent, we provide more individualized guidance and support for our clients, too. We take pride in doing the important work, choosing not to outsource our market reports, blogs, columns, social media and marketing – we create it ourselves so that our clients can benefit from more local, personalized information. When buying or selling, consumers deserve to have the most accurate information available to them – our craft brokerage takes the time to create the pieces they rely on most. It's our craft.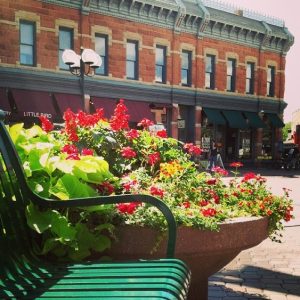 Ascent is a 'community first' brokerage, just like the craft breweries. Not only do we collaborate with and support local businesses, but we provide relocation benefits, assistance and support to their employees moving locally or regionally. While the big brokerages focus on the heavy hitters, we team with local small businesses to truly make an impact and help employers gain and retain top talent. Outside of the 'job', our brokers are active throughout the region in leadership groups, non-profits, the arts, youth activities, boards and commissions. It's our obligation to support those who support us and we're always looking for bigger and better opportunities to make a difference in Northern Colorado. It's our craft.
When it comes down to it, would a consumer want a generic, fast-talking salesman, or a dedicated, intelligent craftsman? The craft brokerage concept guides what we do everyday – we don't take shortcuts, we go the extra mile, we do what's best, and we provide a better experience. Think of us the next time you're wanting to make a move – we're sure you'll be impressed.